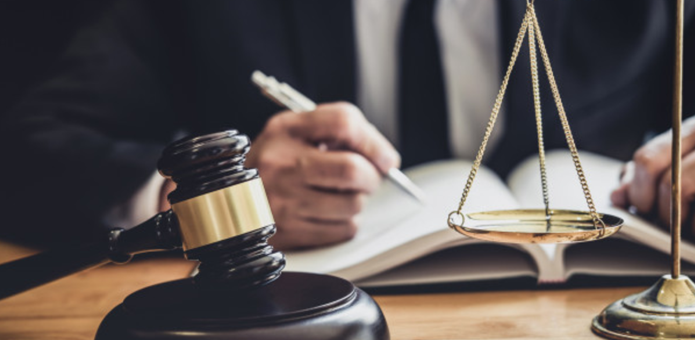 Approval from State Govt mandatory for CBI Investigation in its Jurisdiction: Supreme Court Judgement
November 25, 2020
Hello world!
December 8, 2020
Supreme Court opines that Quashing of a complaint should rather be an exception and a rarity than an ordinary rule
The Supreme Court in, Skoda Auto Volkswagen India Pvt Ltd v. State of Uttar Pradesh, while upholding the decision of Allahabad HC, rejected the SLP of Volkswagen and reiterated the findings in SM Datta v. State of Gujarat, which said that the criminal proceedings ought not to be scuttled at an initial stage.
The NGT in the case against the petitioner(Volkswagen) stated that they were liable for harm done to the environment instituted a joint team of experts but in the meantime asked the petitioners to deposit 100 crores to CPCB. The petitioners approached the SC and during this while expert committee filed a report. According to the decision of the court, NGT allowed the petitioner to challenge the report but yet the decision went against them. The same was challenged. Meanwhile, a person lodged FIR against the petitioner wherein, he stated that the petitioners are liable for the cost imposed upon him by NGT on account of cheat devices and contended that he has been cheated. The petitioner believed that the FIR was malicious and they approached the Allahabad high court. The HC refused to quash the FIR but protected the officer of petitioners from arrest. Dissatisfied, the petitioners approached the SC.
The Court on the first issue stated that the mere delay on part of the respondent in lodging the complaint, cannot by itself be a ground to quash FIR. Secondly, the SC in 2019 stated that no coercive measures were to be taken against petitioners but the same was restricted to orders of NGT which kept it open to CPCB to consider initiation of prosecution. NGT was also directed to deposit 500 crores in 2 months and therefore the order of the court not to take coercive steps has to be understood in the context of this direction of NGT. Hence it is futile to contend that the pendency of the Civil Appeals and the interim order passed by this Court should be taken as a deterrent for anyone else to lodge a police complaint and seek an investigation. The petitioner's contention that the complaint should not be registered as the matter is sub judice was also rejected by the court. The court while upholding the decision of Allahabad HC stated that protection against arrest was enough for the petitioners and concluded, "It is needless to point out that ever since the decision of the Privy Council in King Emperor vs. Khwaja Nazir Ahmed, the law is well settled that Courts would not thwart any investigation. It is only in cases where no cognizable offense or offense of any kind is disclosed in the first information report that the Court will not permit an investigation to go on. As cautioned by this Court in the State of Haryana vs. Bhajan Lal, the power of quashing should be exercised very sparingly and with circumspection and that too in the rarest of rare cases. While examining a complaint, the quashing of which is sought, the Court cannot embark upon an inquiry as to the reliability or genuineness or otherwise of the allegations made in the FIR or the complaint."