While we are practicing social distancing and teleworking during COVID-19, we want you to know that we remain open and available for consultations, meetings and mediations throughout this ordeal using virtual meeting apps and telephone. Just as we were on day many years ago, we remain capable of accessing all of our files remotely and conducting your business safely. We are here to serve you. Please reach out and be safe.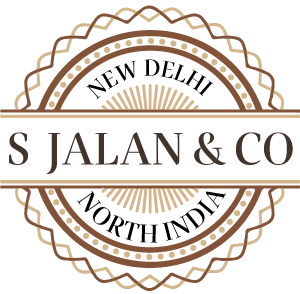 More than just a
typical law firm

Corporate & Commercial
The Corporate team of S. Jalan & Company, New Delhi caters to all the legal support/assistance required by its corporate clients, beginning from the scratch by setting up the same, the Incorporation, Drafting Contracts, Disinvestment, Joint Venture and further representing them before various Courts and Tribunals of Delhi.

Banking & Finance
S. Jalan & Company, New Delhi is one of the eminent law firms in Banking and Financial Laws and has earned its reputation by excelling in banking and other financial transactions.

Real Estate
S. Jalan & Company, New Delhi has been instrumental and has played an integral and crucial role in building up a significant real estate portal from the scratch. The Firm has advised many Developers & Builders on Infrastructure comprising of residential and commercial developments.

Family & Personal Law
S. Jalan & Company, New Delhi works in providing justice and equality even in complex yet dynamic Family and Personal Laws prevailing in the Country. The Firm has a tremendous experience in handling situations and disputes arising between Families. The Firm has deep knowledge and experience of handling Family issues of all Religions.

About us
S. Jalan and Company, founded by the renowned jurist Late Mr. Shyamanand Jalan, traces its origin to the 1950s. It is one of the oldest and best-known Law firms in Kolkata offering diverse legal services.
The firm since has developed a multi-locational presence in India with it's fully functional offices at New Delhi and Calcutta with associate branches at Mumbai, Goa, Lucknow, Ahmedabad and Kochi.
Languages in which the members of the firm are proficient: English, Hindi, Bengali, Malayalam, Tamil, Telgu, Kannada, Oriya, Konkani, Marathi, Punjabi and other Indian Languages.

There is a great deal of room in the legal field for strategy, ingenuity, and unconventional thinking.  We deliver results through novel solutions and unexpected legal strategies The offices are fully functional, modern and well equipped with a legal support staff consisting of Lawyers, in-house counsels, professional retainers and paralegal personnel, accountants, hardware and software personnel and office administrators headed by a team of cohesive partners.
S. Jalan & Company, New Delhi is headed by Mrs. Asha Nayar Basu, Mrs Basu is also the Managing Partner of the Firm having an experience of over 20 years. She regularly represents developers, entrepreneurial investors, institutional investors, lenders and other parties in all aspects of transactional real estate. She is the Senior Standing Counsel for the West Bengal Pollution Control Board.

A significant portion of her practice is also devoted to representing individuals and families in custody and divorce from negotiation to litigation through trial in custody disputes, dissolution of partnerships and divorce actions.

Intellectual Property Rights
S. Jalan & Company, New Delhi has an expertise in complex IPR litigation and provides a full IP service in the areas of patents, trademarks, copyright, design, branding, trade secrets and unfair competition. The Firm services financial, commercial and industrial clients in communications, software, biotechnology, pharmaceuticals, broadcasting and entertainment, publishing, mechanical engineering, energy, consumer products and financial and banking services.

Environment Law
We at S. Jalan & Company, New Delhi are constantly fighting this noble fight towards saving and protecting the Environment. Our managing Partner Ms. Asha Nayar Basu is the standing counsel of the West Bengal Pollution Control Board and our team regularly appears before the National Green Tribunal and the Supreme Court on their behalf.

Entertainment & Media
S. Jalan & Company, New Delhi operates across the full spectrum of the entertainment and related industries. The sectors with which we are involved include all aspects of the music industry, theatre, film, television and video, sport, multi-media and computer games, publishing, advertising and marketing services, radio and merchandising.